If you are using the Chrome, Firefox or Opera browser on your macOS device and our user testing tool has trouble connecting to your webcam or microphone then this could be because you've disabled access to it in your system settings. Safari browsers and macOS devices below v10.14 (Mojave) are exempt from this setting and therefore camera and webcam access is enabled by default there.
Step 1
Click the `Finder` (first icon) in your dock and click the Apple logo in the top left corner of your screen. Select `System Preferences...`

Step 2
In your System Preferences window select `Security & Privacy`.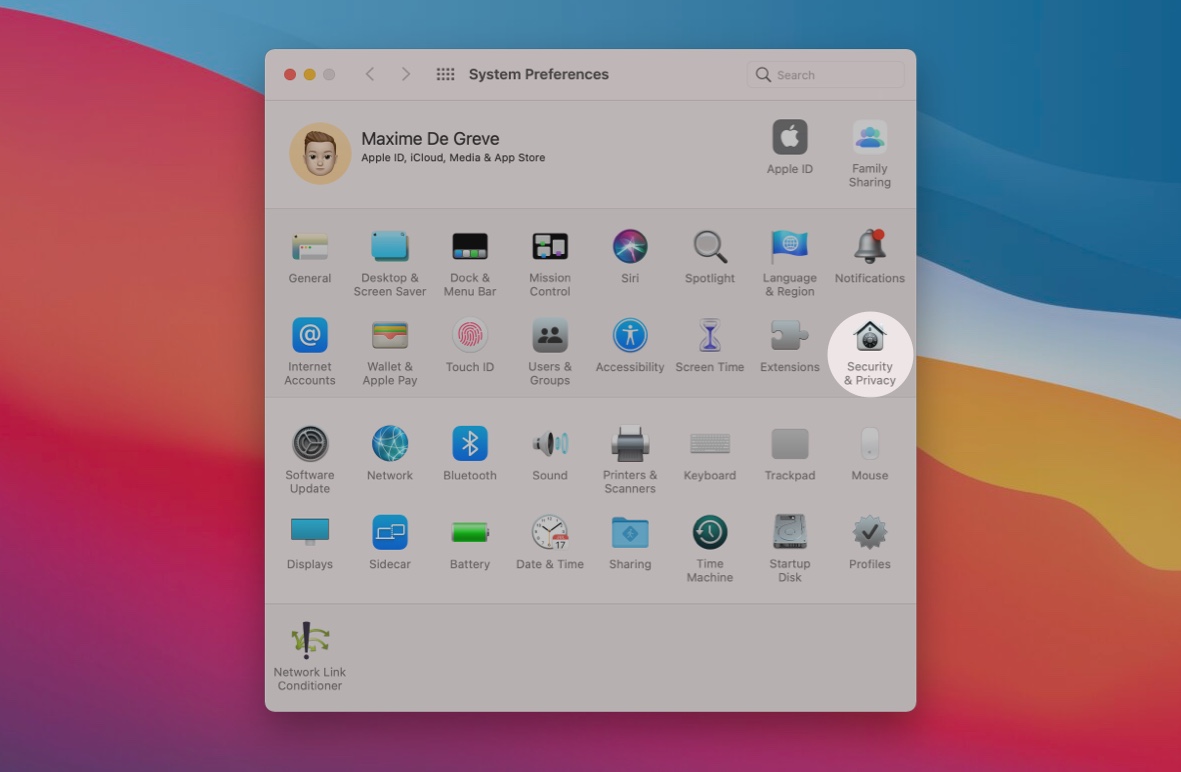 Step 3
Now select `Camera` and make sure your browser is enabled there by ticking the checkbox. If the checkbox is greyed out you will have to unlock your settings first by clicking the lock icon in the bottom left of the window. Now do the same for `Microphone`.