If you use Sketch to do your design work then you'll love our plugin which allows you to quickly sync your designs to your Marvel projects in just a few clicks (or keyboard shortcut!). We've also added the ability to play prototypes directly in Sketch and record your flow as an exportable video!
You can download the Marvel plugin for Sketch here.
Installing the plugin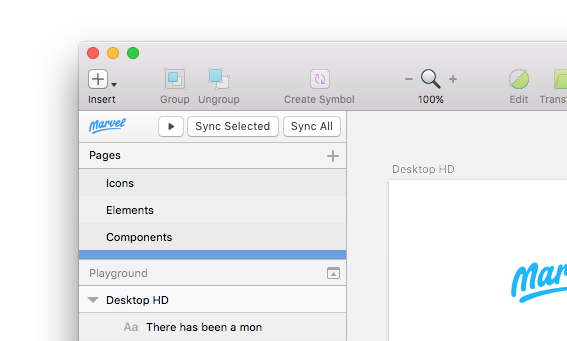 Make sure you have OS X 10.11 or later on your Mac
Close Sketch 
Download the Marvel plugin here
Unzip the file and double click the 'M' icon file to install
Select Open at the popup
Choose the option to move the download to your Applications folder
Open Sketch
The Marvel menu will now be available on the left-hand panel
Add or sync images from Sketch to your project
Keep prototypes up-to-date with your latest design changes at the click of a button.
Open your design file in Sketch
Select the artboards you would like to sync with your Marvel project, then click the Sync Selected button (alternatively you can click Sync All to send everything)
The export settings menu will appear, select the project you want to sync to and the image size
Note: Each artboard is unique, even if they have the same name. If you create another artboard, it won't sync with the original even if it has the same name. You'll need to edit the original artboard to sync the changes. 
Play your prototype in Sketch
The latest version of the plugin comes with a prototype player, so now you can play your prototypes without leaving Sketch! The player automatically updates each time you sync new designs.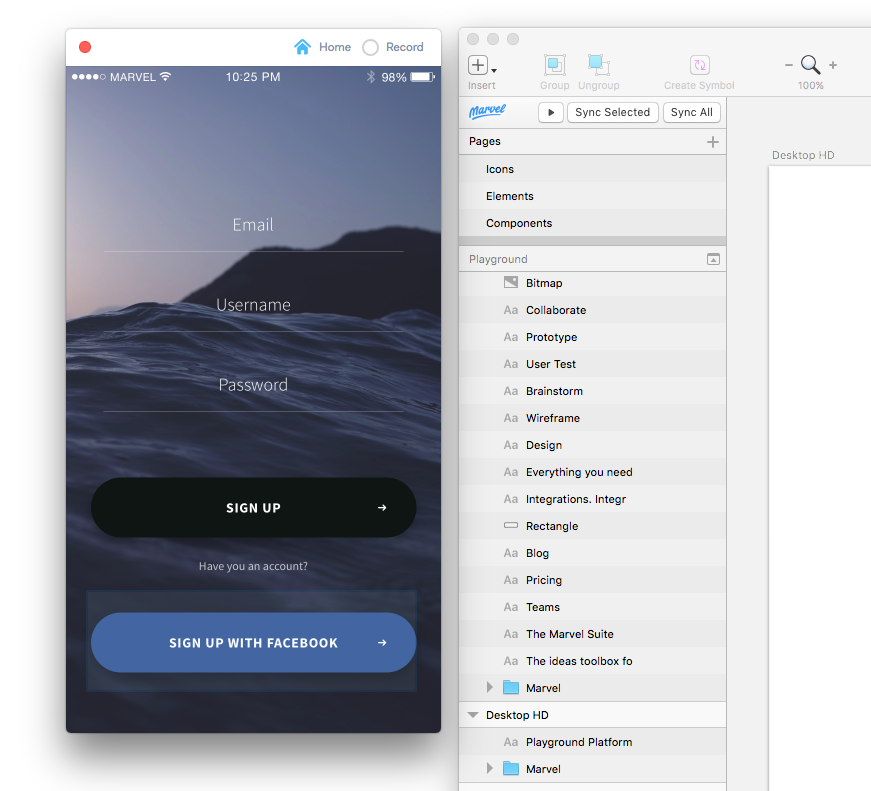 Click the Marvel menu in the top navigation within Sketch > select on play or record last updated prototype
The player will open in a separate window, showing the last project you sent artboards to
Move your mouse over the window and click through the screens to move through your prototype
Record your flow as a video
If you want to quickly share a video of your prototype flow with your team or clients, you can now record your interactions within Sketch.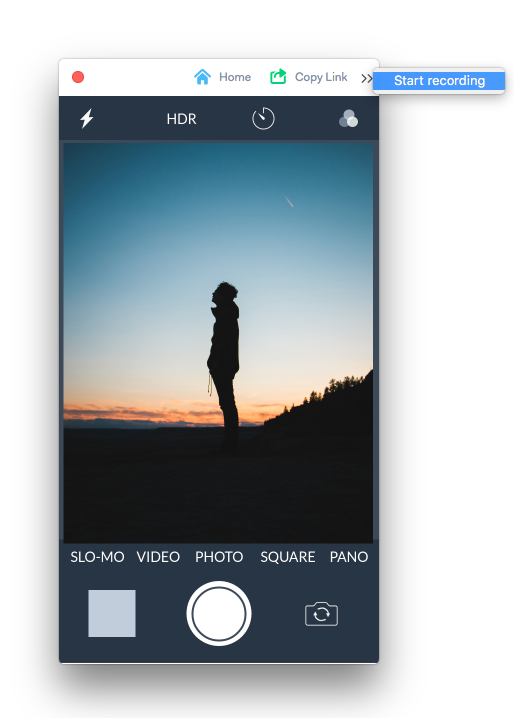 In the player, click on the 2 chevron arrows in the top right-hand corner of the window > click on start recording
Use your mouse to click through your prototype as normal
Click on the 2 chevron arrows again and select stop recording
Give your recording a name and click save in the pop-up dialogue